CNC Punching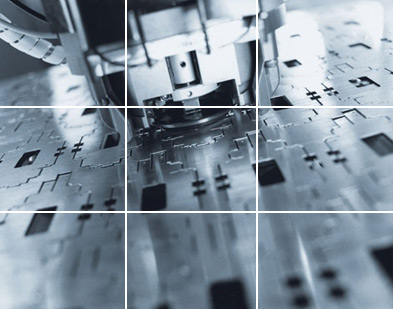 TRUMPF TruPunch 3000 Unparalleled levels of processing capability...

CNC Punching sheet Dimensions up to 2500mm x 1250mm before reposition
CNC Punching thicknesses up to:
6mm Stainless Steels
6mm Mild Steels
6mm Aluminium
Materials CNC Punched include Mild Steel, Zintec, Galv, Aluminium,
Stainless Steel, Copper, Brass and pre coated steels.






HTA's CNC punching capability enables us to offer an alternative processing route to laser cutting and gives us the flexibility of selecting the most cost effective route to manufacture for every part. Our latest addition of the TRUMP TruPunch 3000 offers CNC Punching from 0.5mm – 6mm thick with a punching accuracy of 0.02mm and hit rates of up to 900 strokes / min punching and 2,200 strokes / min marking.
As well as CNC punching the TruPunch 3000 can emboss, bend, form, countersink, thread form, bead, contour cut, part stamp and engrave, reducing the need for additional operations.