Laser Cutting - Fully Automated 24/7 production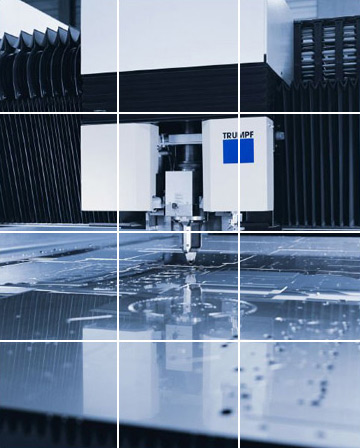 FULLY AUTOMATED TRUMPF 5040 5kW Brightline Fiber Lasers The fastest laser cutting machines on the market today...

5 Machines operating 24 hours per day, 5 Days per week.

Laser Cut sheet dimensions up to 4000mm x 2000mm

Laser Cutting thicknesses up to:

25mm Stainless Steels
25mm Mild Steels
25mm Aluminium
10mm Copper
10mm Brass



Our two brand new Fully Automated Trumpf 5040 5kW Fiber lasers, two Trumpf 5030 6kW lasers and two Trumpf 3030 5kW lasers offer an almost unparalleled laser cutting capability.

Parts are laser cut quickly, efficiently and at low cost. In addition to the materials stated above we have experience in processing a variety of specialist alloys including Duplex stainless steels, Alloy 625 and 825, 904 Stainless steel and Titanium.

We offer a same day, next day, or 48 hour delivery service for laser cut blanks and handle a number of urgent operational requirements. This service is available specifically for customers who often require a short lead time for laser cut blanks.