Machining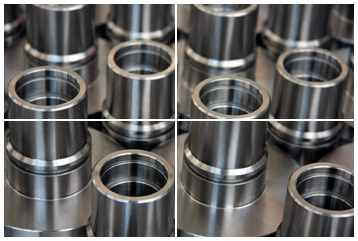 HTA has an in house machining department which was established for the production of custom machined M-KITS™ for the valve automation and control industry. All actuator types can be catered for - quarter turn or multi turn, pneumatic and hydraulic.

Today this in house machining capability enables us to offer reduced cost and lead times for most machining requirments typically subcontracted by our competitors. These services inlcude turning, milling, slotting, grinding, drilling and tapping. Equipped to produce prototype components and production batches we meet the exacting demands of our customers for a wide variety of components.
Our 3D Faro Arm inspection capability means we can measure machined components to ensure we meet the exacting tolerances required.

For futher information please visit www.m-kits.co.uk.