Robotic and Manual Welding & Fabrication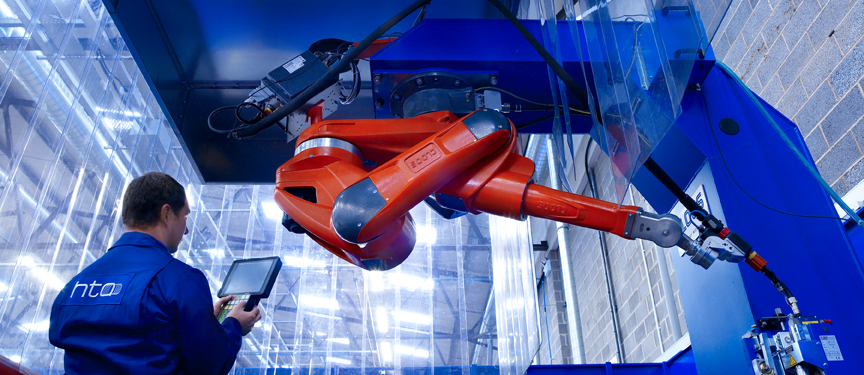 Investment in a state of the art Robotic Welding System from Cloos, to compliment our 24 manual welding bays, enables cost effective manufacture of components up to 3000mm x 1400mm and up to 1000Kgs The system is capable of both MIG and TIG processes in mild steel, stainless steel and aluminium. Robotic Welding enables consistency of quality welds, repeatability and faster weld cycle times ultimately leading to a reduction of processing costs on medium to large batches.


HTA's fabricators and welders are qualified and equipped to weld all ferrous and non-ferrous materials, located in our 24 dedicated fabrication bays with MIG & TIG facilities. These materials include Mild Steels, Stainless steels and Aluminium. All our welders are trained to the highest standards with continual re-assessment to ensure these standards are consistently achieved. Welders are accredited by Zurich Laboratory Services and hold UKAS approved Welding Procedure Approvals to BS EN ISO 15614-1 2004 and Welder Approvals to BS EN 287-1 2004

HTA has invested in specialist prototype development tables eliminating the need for expensive fixtures in order to minimise production time on small to medium batches. A dedictated project fabrication and assembly area of 10,000 Sq Ft is also available.